Even if you don't like The Saturdays, you can't deny that they have had an amazing chart run, especially for a girlgroup who have only just received their first number one (for What About Us, which if I'm perfectly honest I didn't like it) a few months back. Since their last album in 2011, the girls have been running through studios all across the world recording their new record, 'Living For The Weekend.' I bought it last week, and um like it.
Here's my review of the new album - (I'm sorry if I use un-musicy comments, I'm not a professional haha)
1: What About Us: As I've said above, I didn't really like this track because I thought it was too autotuned and didn't really show off the voices of the girls very well. But somebody must have liked it, because it became their first number one. The 'na na na' or the 'u-u-u-u-us' bits were probably the best, which is bad because they're the computer generated bits. Boo.
2: Disco Love: The forth (!) single off the album got to number five in the charts, which I thought was quite good. The lack of Frankie wasn't noticeable which shows how much she brings to the group, (meow) but yeah, I thought this track was really catchy and made me smile. The video's amazing too!
3: Gentleman: I loved this song so much! It reminds me of Girls Aloud, which is always a good thing, and the lyrics were so clever - 'he already had the milk so why would he go buy the cow?' is probably my favourite, especially when I saw the 100000 banners with the quote on when I saw them in Scarborough. Also, please listen to the rap. Who knew these girls could rap too!?
4: Leave a Light On: With a booming chorus, this tracks a good 'un. It sounds ridiculous, but it's one of those tracks that you'll be able to sing with a hairbrush while looking into the mirror, the verses lack a little after the great chorus, but it doesn't make the song 'bad.' Far from it.
5: Not Giving Up: This is one of the clubbier tracks, and would have fit in perfectly with LFTW's predecessor, On Your Radar. The chorus is amazing, and Mollie's verse makes me smile. Get ready to partay baby! This is meant to be a fan favourite, and I can see why!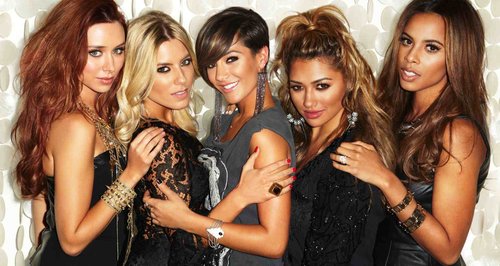 6: Lease My Love: On my first listen, I didn't like this. I'm not a fan of the first part where the girls basically repeat 'you can't lease my love' like a million times. I just don't really like it and there's a 99% chance it will be skipped when it comes on shuffle. *next*
7: 30 Days: The first single released from the album, all the way back at the beginning of 2012 (whaaat!) as what the fans thought was from a rerelease of On Your Radar. It doesn't really fit in with this album I don't think, but on its own it's a good track. Not single material, but a good filler track. Sadly, that's all it will ever be on this album, especially when there are other tracks that are so much better than this one.
8: Anywhere With You: I feel like this is Not Giving Up's little sister. It features a unnamed rapper who doesn't bring much to the song, but doesn't make it sound bad in any way. It's a filler track, but a catchy filler track.
'I just wanna be anywhere with you right now....' will be in your head for a while after listening to this.
9: Problem with Love: The beginning of this track is amazing. However, it goes downhill a little when we get to the really autotuned verses and middle eight. But the chorus is good. I think. This one might need a few more listens before I can make a proper decision.
10: You Don't Have The Right: The first ballad of the album, and even though it's not a patch on the ballads on any of their previous albums, it's a nice change from the up tempo tracks further up. It gets better once Una starts singing in the second verse, because I think this track needs a rockier voice to carry it. The soft voices just can't cut it.
11: Don't Let Me Dance Alone: This is where the album really picks up. Very similar to Not Giving Up, but I still enjoyed it and four hours after listening to it for the first time, I've still got it in my head. Not bad for a first listen!
12: Somebody Elses Life: I love it! Yes, they ruined it compared to the acoustic - but I still love it! This track completely sums up the journey The Saturdays girls have been on in the last few years, and makes an excellent ending to the album. If you have any spare time listen to the girls singing this track acoustically.
Favourite tracks: Somebody Elses Life, Gentleman, Not Giving Up, Leave a Light On.
Overall rating: 7/10


Would you like to see more posts like this? Or would you like me to stick to fashion-y/beauty posts?

Love Olivia x